Post by Flame on Sept 19, 2011 16:42:01 GMT -5
Character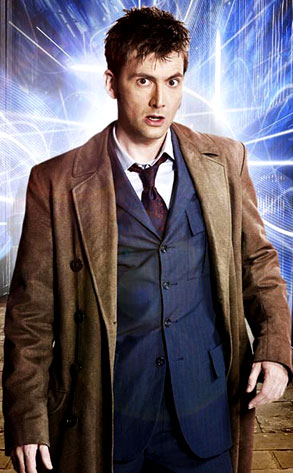 Username: Flame
Character Number: 4
Name: H'ter
Age: 30
Rank: Warrior (hand to hand, swords, guns), Scribing.
Where they are from: Silence Weyr, Silence
Weyr: Silence
Gender: male
Sexuality: Heterosexual

Appearance:
Tall, dark and hansom (or at least some say). He's six foot four, with dark shaggy brown hair, dark brown eyes, and often enough stubble. He's a bit gawky looking, but that doesn't take away from him at all. his face is a tad long, and usually has a quick happy smile on it.
He has never spoken a word to anyone, ever, and he is mute. He uses a slate to write on, to explain what he's thinking, and has unusually good handwriting. He's often clothed in darker colors, though they always match his dragon, his only vanity, being that his hair is often everywhere, never settling down in one way.
Personality:
H'ter is a layed back guy. He doesn't seem to do a whole lot, at least for most of the time. Then suddenly he'll jump start and get a move on. He is determined and will get what he wants when he truly needs it. (Or wants it). He doesn't push people, but he'll force you to think. He cares deeply about his friends and family (The same thing pretty much) and will do anything to protect them. He has a deep love of music and reading, though he's never had any real Harper training. He's playful and fully willing to make a fool of himself to make other's laugh.
He does have dark moods that leave him alone, and rather hard to deal with. He never gets violent but he's not willing to open up and will push everyone away, even his dragon and pets. He's hard to get to know when he's in these moods and can act erratically. Almost dangerously at times. Though it's more dangerous to him than anyone else.
Bonded
Bonded'sName:
Zarith
Bonded's Type:
Dragon
Bonded's Gender:
Male
Bonded's Hex Codes:
Body A3A5A5
Stripes F5F5F5
Bonded's Size in Feet:
49 Feet
Bonded's Age:
16
Bonded's Personality:
Zarith is arrogant. Only he and the 'pet things' can have H'ter. Large male dragons are the bane of the whiteish existence. He's smart, always getting in on people's business and always makes problems with other's just for fun. He's not vindictive, but he can get violent. The male is calm for most of the time and has seemed to have gained some of his rider's relaxed ideas. He has become his rider's voice, and will speak to people in their heads with no problems. He's not sure that his is actually mute, but he's never figured it out, but he never has pushed it and respects H'ter by not pushing it ever.
He will do anything for H'ter. He's never said it, and H'ter's never pushed it, but Zarith really does love his rider, and if asked to would do anything. He knows that though at the beginning he ordered his rider to stop hurting, he still was. Zarith constantly tries to keep the man relaxed. He pines when his pulls away when he was in a dark mood and though Zarith may seem big and bad, he's just trying to be the best he can be. He's harsh, and only his rider knows the soft squishy side of the dragon.
Bonded's Appearance:
Zarith is a very lyth dragon. Built for speed he's a mostly solid silvery gray, with lighter silvery patterns all along his darker hide. They are almost stripes, and leave him looking very much like a white tiger. He has longer than normal horns, wings and tail, but that doesn't seem to change how people see him. It's not awkward on him, or odd, or weird, it just is.
Pets: (Please list here and fill out the form below for each.)
Pet Name:
Demon
Type and Coloring:
Flit
Body: 6B0808
Wings: C65006
Belly, ect: C8D4C7
Gender:
Male
Size:
1.3 Feet
Information:
Calm, collected and quite relaxed, Demon is nothing like his name... except when he is. Rarely he will get into a mood where he will cause a great deal of trouble. hence the name. He was found by Zarith and Claimed by H'ter. He hatched about five years ago.
Pet Name:
Light
Type and Coloring:
Cat, Gray
Gender:
Female
Size:
About two feet.
Information:
Light is a light gray tabby cat. Her belly is white, and dark gray at her back. She was littered in H'ter's room and was the only kitten who was chosen by H'ter. She's stuck with him since. She's playful and joyful, and never quite gives up.
History
H'ter was born in Silence Weyr. Never able to speak. His father and mother were never known. The mother was a drudge who had him (then died at childbirth), and the father could have been a holder or a rider, though no one came forward to claim the tall, silent, boy, for he never spoke a word. He grew up easily in the weyr, learning easily how to read and how to use a slate, somehow managing to stay out of the radar of the bully's, until he was six. Then he met Mira. She was being teased by a group of children. She was a harlot as they called her, though she was only five. She was born of the same circumstances as Hermeter... only everyone knew her mother, and treated her badly. Hermeter couldn't let that go. He just... couldn't. He stepped in, his body language telling the boys and girls to back off and leave her alone. Only by his height did they leave. For fear of getting hurt. Though he wouldn't have.
From that day on Mira and Hermeter could always be found together. often doing drudge work, but they dreamed of better things. Dragons, mainly. They both wanted to fly in the sky like they saw the riders do. And they were close. For those working in the kitchen it seemed as if the two were twins. Though she was fair, small, and fragile, and he was dark, tall and strong. They could tell where the other was, and what the other was doing, even if they weren't in the same room. They were inseparable, and many thought they might marry. Though they never thought of that even as they became teens. They were brother and sister, protecting one another against the world. Two Orphans who had to take care of one another. It's tragic how when your at the top, you fall so hard.
Hermeter and Mira were fourteen when the sickness came. It hit many of the youngest and eldest were affected. Mira was one of them. He was kneeling next to her, his immune system already kicked off the horrible cough, and other bits of the illness, when she died. He helped bury the dead, and stood over the mass grave of young children. All the bully's who'd tormented Mira were there, as were many other's. Only a few of them had survived. Those who were sired by Dragon Riders. Hermeter didn't believe he was sired by a rider, but he still had that dream of becoming one. Then one of the weyrwoman's dragon rose. The Weyrleader's dragon caught her and a there was a clutch on the sands.
A rider and his blue dragon had stopped by the kitchen when the fourteen year old boy was working. The blue fixed his eyes on the young boy. You boy… You are half of a whole. Come with me and mine. You will be needed at the hatching. The blue dragon spoke directly to Hermeter. The short man looked over the taller boy. "You sure Tareth?" The man had said and his eyes went quiet as he spoke with his dragon. "Well boy, you heard Tareth, go show yourself to the candidate master. Hurry up now." the kind rider told him. Hermeter nodded, looking at the blue.
Wait you can hear me?
he asked the dragon.
Of course I can. It's a pretty voice to. Now go. Z'man doesn't like having to say things twice.
the blue told him sharply and of course the young man nodded and trotted off.Not sure he wanted to become a rider if Mira wasn't there with him. Though already the pain was dulling. He was working hard and already he was losing memories of who she was.
A few months later he stood at the hatching. He watched as right and left dragons chose their riders. So many dragons, a riot of color. Many eggs chose.. Then the second last egg, which was a very rather unattractive shade of gray exploded with a shower of egg shrapnel. Hermeter had been closest to this gray egg, and the dragon hatchling inside had bowled him over when he'd tried to get out. It was a very large deep brown with a even darker black swirl. It turned to look at him, but at that moment the last egg, a pure white one, opened silently and out stepped Zarith. It growled and leaped at the brown. Stay away from mine!the dragon howled, and the brown responded by attacking the white. The brown lost, and as the white stood over the dead brown he lifted his head to look at the boy who'd stood there amazed. The white dragon's eyes were a whirling red as he set eyes on Hermeter. You are Hermeter no more mine. Nor will this pain of yours continue. I am Zarith, and you are H'ter. You will have no brown creep in your future mine. And you will come with me to find food. Now. the white had chosen his rider. H'ter was amazed, though he didn't believe Zarith when he said he would no longer feel the pain. He felt the hole that Mira should have filled. He'd wanted to share this with her, badly. Though it didn't happen. Never would. Zarith grew fast, getting into trouble. Though as Zarith aged he seemed to gain wisdom. They were unimportant and they liked it that way, staying hidden. Five years ago Zarith found an egg, and called H'ter to it. Within days a large Firelizard hatched ,and Zarith named it Demon (And for some odd reason let it live, Hermeter asked why, but Zarith let Demon live. Zarith said that a dragon and a firelizard were two different things.), though it was H'ter's. The name stuck, and the firelizard has traveled with them ever since.
They have lived at Silence Weyr every since, keeping quiet, because there was no point in being loud. Zarith can speak for his, but he does it rarely. A cat had kittens under Zarith's bed and Zarith snatched up the gray one. He liked her, and her him. And they have traveled together ever since. He named her Light.